Small sat SAR data provider Capella Space is now officially open for commercial operations. The company, which holds the first and only commercial FCC license for a US designed and operated SAR provider, announced on January 12 that it was finally ready to distribute its high-quality SAR imagery to customers — governments and commercial industry — in almost every country.
Only last month, Capella Space had released images with a resolution of 50×50 cm — the highest resolution available from a commercial SAR satellite operator. The images released on December 16 showcase the Spotlight mode of the Capella-2 satellite (formerly named Sequoia), a 100-kg radar satellite designed to dwell over a location for 20 to 60 seconds. Capella-2 is the company's second satellite and was launched in late August last year.

"Since we founded Capella Space four years ago, our team has worked around the clock to design, build, and launch an innovative SAR satellite that will allow organizations to access SAR data on demand," Payam Banazadeh, CEO and Founder of Capella Space, said in a statement. "Today we are announcing that we're officially open for commercial operations — an exciting next step in our journey to making SAR data more accessible." 
ALSO READ: Satellite images capture major events of 2020
Highest resolution commercial SAR imagery
Earlier the industry-best available commercially was 1 m x 25 cm with non-square pixels which created its own challenges. Capella's Spot product is a specialized mode that allows for long exposures over an area of interest that results in a crystal-clear SAR imagery. Its satellites are designed in a such a way that they can dwell on a single location for as long as 60 seconds. Before Capella, other SAR providers could dwell on a single target for only a few seconds  with their electronically steered antenna.
US has been stringent with regulations for commercial availability of SAR imagery and for long any American SAR company was at a disadvantage if a foreign competitor is not subject to the same restriction. This the Commerce Department sought to correct in new rule  — Licensing of Private Remote Sensing Space Systems — published in May last year. Now, "if an applicant proposes a system that is capable only of producing unenhanced data substantially the same as unenhanced data available from sources not regulated by Commerce, such as foreign sources, the system will be "Tier 1," and receive the bare minimum of conditions," the new rule says. 
"What takes most companies and governments years and years to accomplish, Capella has done in months while under the extenuating circumstances created by the COVID-19 pandemic," said Dr Chris Boshuizen, Capella Board Member, Operating Partner at DCVC and co-founder of Planet Labs. "Getting to the start of commercial operations is a new and exciting chapter for the company, and we're very excited to put Capella's game changing, high-quality SAR data into the hands of customers."
Secure and timely mission control
Additionally, there is a 24/7 mission control center where customers can use an anonymized and secure self-service web application to place on-demand tasking orders. This approach to tasking is a first for the SAR industry, which is expected to bring down the industry standard for tasking and collection from days to hours.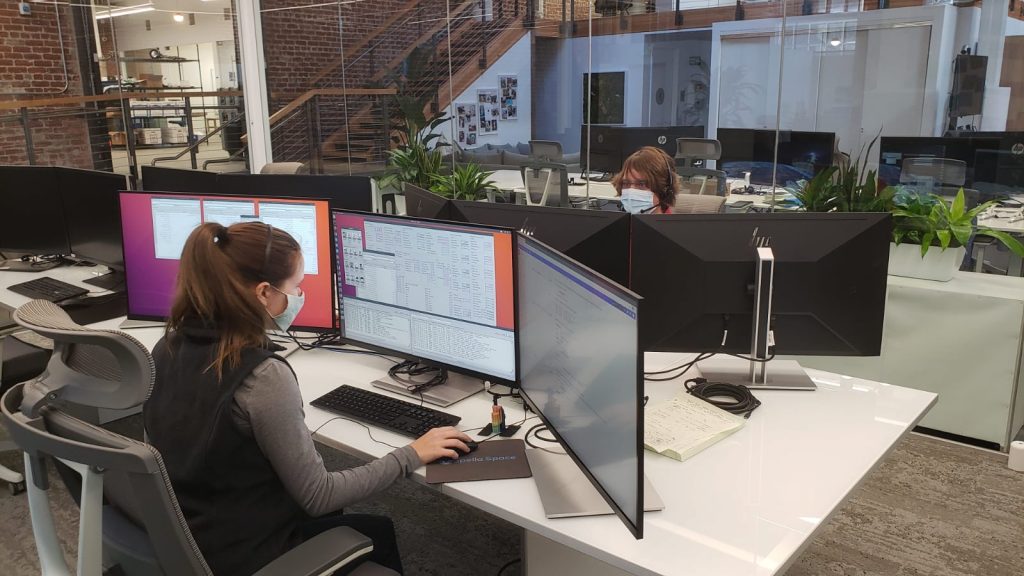 "The mission control center is the nerve center for communicating with our satellites, enabling us to monitor the health of individual satellites, track where our SAR sensors are at all times, and control commands to the satellite," Banazadeh said.
ALSO READ: NASA, FAA reaffirm ties to advance US leadership in commercial space transportation
On Tuesday, the company also announced new satellite manufacturing facilities in San Francisco and Louisville formanaging spacecraft inventory, and leveraging the facilities' multiple test beds for flight, communications, radar, etc., and performing procedures such as assembly, integration, and testing.
Given its multiple partnerships with US government agencies and intelligence community being one of the largest consumers of SAR imagery, Capella also announced constitution of a new Government Advisory Board. The new members include  Douglas Loverro, former Deputy Assistant Secretary of Defense for Space Policy and former Deputy Director of NASA for Human Space Flight; Gil Klinger, former Deputy Assistant Secretary of Defense for Space, Strategic, and Intelligence Systems and former Vice President for Space Programs at Raytheon; and Jefferey K. Harris, former Director of National Reconnaissance Office (NRO) and former President of Lockheed Martin Missiles and Space.