Geospatial AI, or GeoAI, is not a new term, but the COVID-19 pandemic has seen its rapid adoption – be it in modelling and capturing the environment around us, linking locations in which we live and work, or people/elements we interact with, or exploring their potential role in influencing health outcomes. In a post-COVID world too, there is huge potential of Geospatial AI to better our health systems and provide better services to public and also prepare for the next pandemic early through epidemiology studies. New innovations and lower cost barriers are increasing its applications and making it more accessible.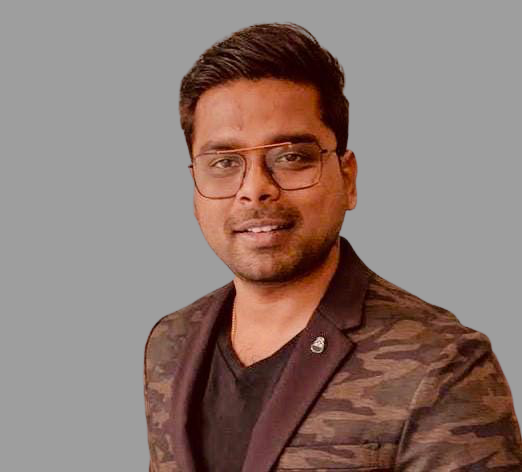 "Enforcement of public behavior guidance is a cornerstone of control. GeoAI can assist in analyzing large swaths of cities and even states for quicker monitoring and decision-making. With high-res satellite imagery, policymakers now have insights into anomalies at the neighborhood level, upscaled to whole cities and nations. With contact tracing through government-sponsored apps, this can only be taken to the next level," explains Shravan Kumar Alavilli, Client Success Director at Gramener, which calls itself a data science firm with a design-led approach. 

"With the right domain expertise, data technologies, and GeoAI, it could be a potent combination to advance pre-facto analyses of patterns and trends in public health, rather than the reactive approach we are currently witnessing," he adds.
ALSO READ: Transforming Healthcare with Geospatial and AI
In this detailed interview, Alavilli shares his views on the trends in GeospatialAI and its various possible applications.
Excerpts:
Environmental health has close ties with epidemiology. How can GeoAI be used to predict health concerns or diseases that are related to particular locations or environments?
The detection of localized phenomena with respect to a disease outbreak, gas leaks from a factory, emissions, or radiation spikes in a particular location are all problems that Geospatial AI can help solve. 
By identifying the higher concentration of GHG emissions at a micro-scale just by monitoring the temperatures in an area could help prevent the occurrence of respiratory diseases. Another great example of applied Geospatial AI could be mitigating mosquito-borne diseases in tropical cities across the world at a 40-50m scale on the ground.
The one common thread in the above problems is converting the societal, environmental, and epidemiological problem into a geospatial one and solving it through AI, computer vision, statistical techniques, and much more. Doing so gives an opportunity for scaling both at the national and global levels. But bridging the domain gap remains key to solving such problems scalably.
Can we use GeoAI to predict occurrences of zoonotic diseases like COVID-19 in the future?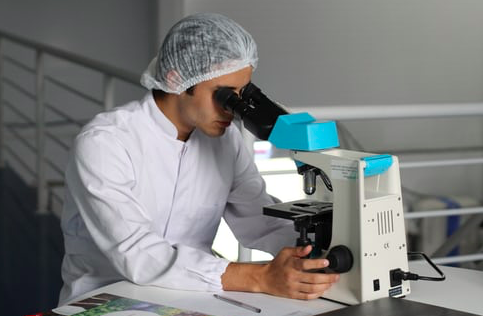 Absolutely. Mobile device-based analysis was used during COVID-19 to track the movement of citizens. GeoAI can amplify such use cases and track movement patterns across cities, states, and highways much more effectively than on-the-ground signals. National governments have made use of contract tracing using geospatial frameworks.
The lack of epidemiological data can be overcome with information captured via satellite as well. The cost of procuring and setting up GeoAI systems will be the only challenge.
What better access to technology to the underdeveloped parts of the world will enhance our preparedness and response to an "unknown enemy" in the future?
There are two aspects to this; one is the technology coverage and reach by itself and the second is upskilling people that can utilize and develop such technology by themselves. To see growth, both are equally important.
But thankfully, the answer to both is in democratizing, "open-sourcing", and making data available at low costs or even free-of-cost, such as in the case of Microsoft's commitment to AI4Good program or Facebook's internet.org. These initiatives represent a step towards making cutting edge technology easily available in the hands of innovators and leaders from underdeveloped countries.
Because these countries are more vulnerable to the shocks and stresses of tomorrow, companies around the world need to commit to the well-being of these communities – something that doesn't stop with one-time interventions. These players should come together to invest in upskilling and empowering talent in those countries, an effort that would bring long-term gains both to organizations and the people.
ALSO READ: How geospatial data and technologies can help in disease prevention and control
What are the latest trends in terms of adoption of GeoAI, and which are the new areas where this technology is finding quick acceptability?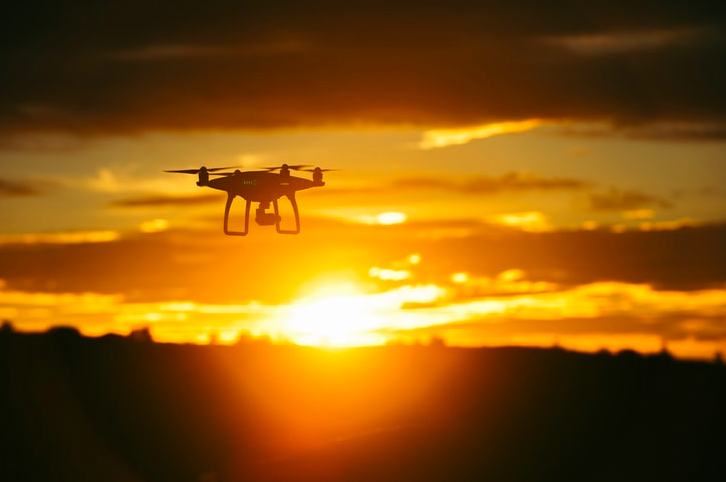 A big push in GeoAI is for processing drone imagery. The traditional reliance on satellite for all imagery led to longer cycle time and cost investments. Today, a drone can be up in the air within hours and imagery can be processed the very next day. This use has come in particularly handy during covid-19 lockdowns for governance, disaster relief planning, and aerial surveys of smaller regions that are not easily accessible.
With a drone, companies are also enabled to capture LiDAR or assign cloud data to a place. Now, we are able to precisely analyze and identify the features of a place more scalably and seamlessly. For example, a road inspection, a traffic signal, or a railroad can all be analyzed seamlessly and necessary interventions can be made.
Different use cases that were previously out of reach due to the costs of acquiring GeoAI technologies are now available for larger use.
2020 was one of the worst in terms of Climate Change and natural disasters. How Geospatial AI can create resilient cities and reduce the impact on people?
This is a very interesting area where Geospatial AI can make a significant impact in mitigating and adapting to climate change — and one that Gramener is heavily invested in, too. We want to create solutions that diverse actors in the climate change ecosystem can make use of and drive decision-making and policy change in a more evidence-based way. 
Our recent solution called AI for Resilient Cities for Evergreen, a nonprofit in Canada, uses an integrated, one-stop shoppe for geospatial data, on-ground, and census data. This was done as part of the Microsoft AI for Earth grant; and one can find more details about the initiative here.
Other classic examples include how Facebook has used its Data for Good maps to track the recent forest fires in Australia and the US. The platform's Disaster Maps currently cover around 100 natural disasters – hurricanes, earthquakes, heatwaves, riverine floods, and so on.
The role of geospatial AI here is to share real-time information with response teams, helping them determine whether communities have access to power and cellular networks, among other things.
What are your views on data privacy and ethics?
Not even Google, NASA, and other big players in the geospatial ecosystem are immune to the flak received by the public on privacy breach concerns. Privacy advocates warn that innovation in satellite imagery is now actually outpacing that of the US government.
A satellite meant for tracking agricultural crop lifecycle shouldn't be tracking cars and their plates on the ground. A military satellite should be focused on the applications or objects it's meant to track, and not to snoop on the peoples of another country. Worst yet, accompany can be following all rules and regulations with regards to user privacy, but may be held responsible for spying on another country.
Companies and governments should come together to define a framework (a "GeoSpatial Decorum") within which the various types of satellites operate, namely commercial, GPS, military, and scientific. Each of these has specific purposes and resolutions. Added to that, governments should also regulate cross-country satellite image consumption. Overall, an agnostic body needs to watch for anomalies and adherence to this "GeoSpatial Decorum" by companies. 
What are the security concerns about Geospatial AI?
Like they say, the devil is in the details. As stated above, currently there are many grey areas as to adherence by companies, and governments themselves are unclear on the laws of satellite imagery. Given the innovation pace of geospatial AI, the private use of this technology will soon outweigh that of most governments. For those reasons, there's growing concern by the general public that these innovations are using unfair means to capture data about their users, raising concerns about privacy. 
With a 5-cm resolution satellite, one can identify the clothes a person is wearing. So there's a thin line between using it for commercial or tracking purposes and using it for thievery or espionage. Neither the general public nor the governments are clear on the privacy breaches these satellites can cause. 
Google was under the scanner for exposing South Korea's state buildings to North Korea. A Russian mapping firm blurred out the sites of sensitive military operations in Turkey and Israel – inadvertently revealing their existence.
Defining privacy in geospatial AI will require re-defining the nuances of what privacy means to all of us in the new age.
How AI will be indispensable for counter terrorism identify, identifying spy equipment, and more?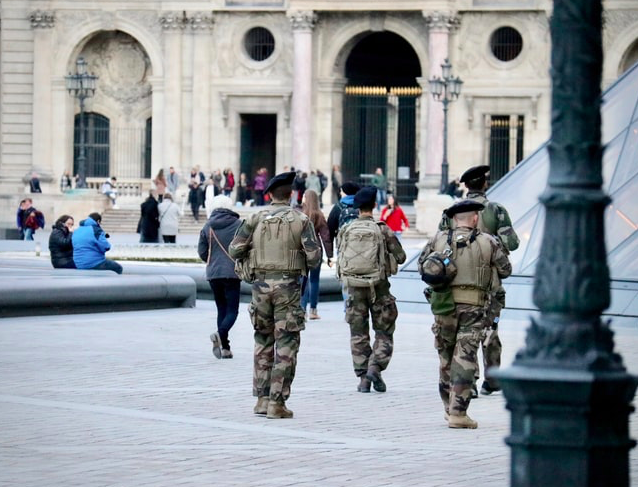 Military satellites have been used in different ways throughout history to track enemy footprints and points of interest by many countries. The multi-national Open Space Act of 1967 was signed to make sure countries follow the arms agreement. However, that doesn't hold ground anymore as there are many novel forms this can take – infiltrations by terrorists, illegal arms smuggling, and more. 
AI can come to help here. With modern computer vision capabilities and almost real-time satellite imagery available, an AI can be trained on adverse events and enable militaries to detect hostile actions across international borders as they happen – not after they happen. 
Likewise, objects detected on the ground can be reported and alerted immediately. Objects that look like a missile near the border can raise an alarm but not a tank that's 200km from the international border. 
How do you see the pandemic impacting Gramener's business models/product offerings?
The pandemic has been surely a challenging time for everyone across the world. A stormy year with choppy waters, as someone put it. 
Gramener is a data & AI company that has worked with more than 120 clients globally to give them "Insights as Stories". We create solutions that make decision-making easier by telling insights as big, viral, and useful stories. 
For Gramener as a business, it has turned out to be a blessing in disguise as we've aced the art of working digitally and remotely over the years. We've served over 120 clients around the world from four different locations. So when the international lockdowns were imposed, it gave us more impetus to educate our customers on the importance of digital tools in acting as a proxy for in-person meetings and work and yet have a positive impact.
Our product offerings matured to more technology-driven solutions and less people-driven, while still maintaining the trust factor. Companies across the world realized the importance of getting into the digital transformation bandwagon while maintaining profitability and keeping business sustainable. We helped them execute these strategies in a more data-driven way as data is core to these transformations – starting from Fortune 50 companies to non-profits that are fighting climate change.
A good component in the near-medium term is going to be helping some of our clientele move onto a digital transformation path so they base their business decisions more on data and less on gut feeling or disorganized information. With companies showing more appetite for that than ever before, we see an exciting future ahead!