American private Earth-imaging company Planet has announced the release of the new and improved ArcGIS Add-In and QGIS Plugin V2.0. The new integration products are designed to make it easier for GIS users to discover and apply imagery in their preferred mapping and analysis tools, enriching their applications and projects with more frequent satellite imagery.
The ArcGIS Add-In and QGIS Plugin V1.0 were released in December 2019 and enabled customers to search for, preview, and download Planet imagery & Basemaps directly within ArcGIS Pro and QGIS desktop. The update to 2.0 both strengthens these existing features and adds new capabilities to augment users' imagery workflows in their GIS.
More search options to find the required imagery
The Imagery Search Panel in ArcGIS and QGIS has new features and a new design. Users now have: more options to define their areas of interest, more imagery filters, and a better-designed filters page, the ability to view and customize metadata display in their search results, plus the ability to save their search within their GIS and access their saved searches across the Planet platform.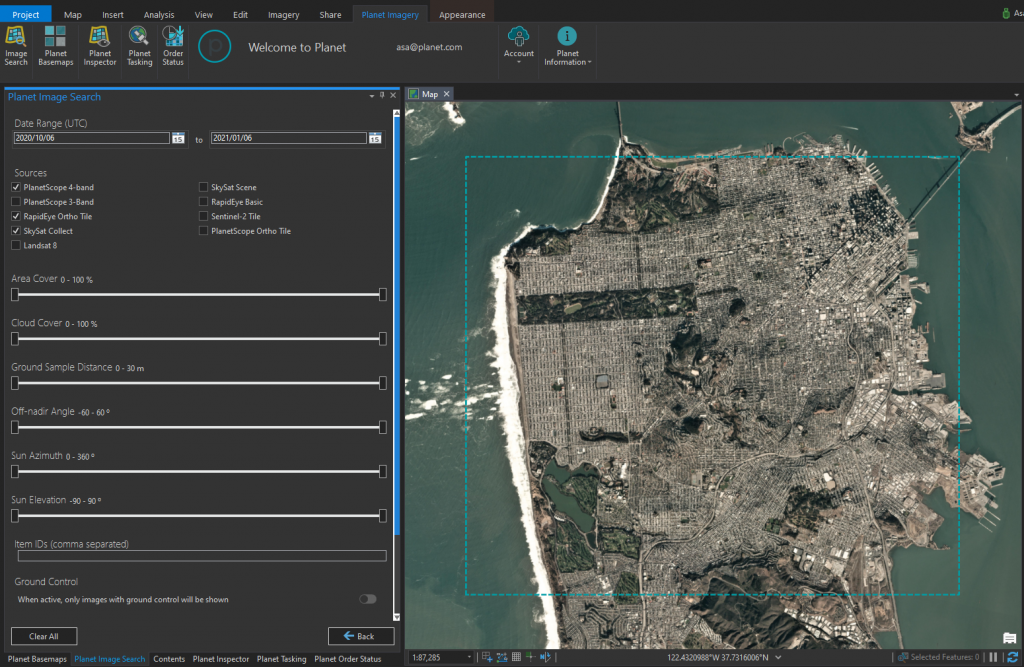 More Basemaps visualization and download options to make the most of Basemap subscriptions. 
Unlike a typical GIS basemap, Planet Basemaps can be updated on a regular cadence and viewed with multispectral data, like near-infrared for Planet's Surface Reflectance (SR) Basemaps. 
In Planet's ArcGIS Add-In and QGIS Plugin V2.0 users with a Basemaps subscription can visualize their basemaps as a time-series and, for SR Basemaps, view them in false color using one of six visualization indices, like color infrared. Users can also now bulk download Basemap quads for a single Basemap or across a time-series using the Planet Basemaps Panel.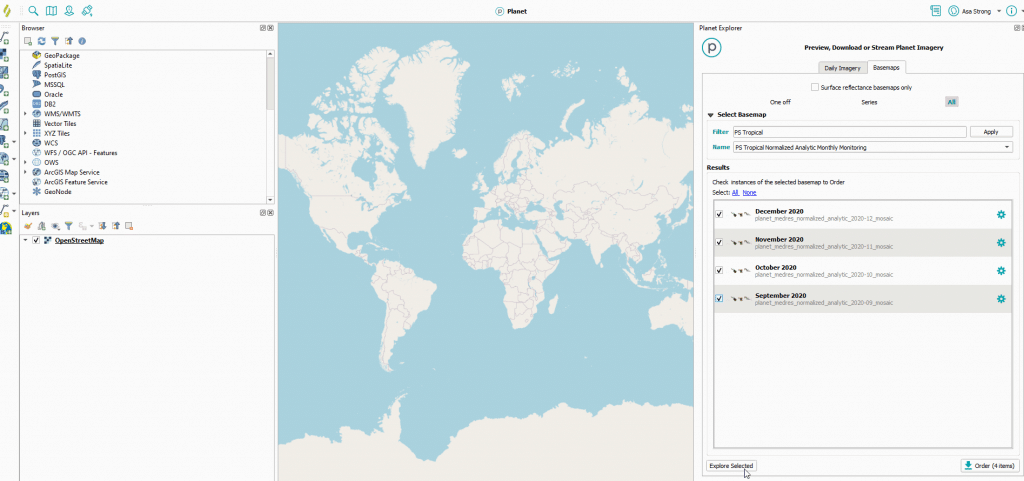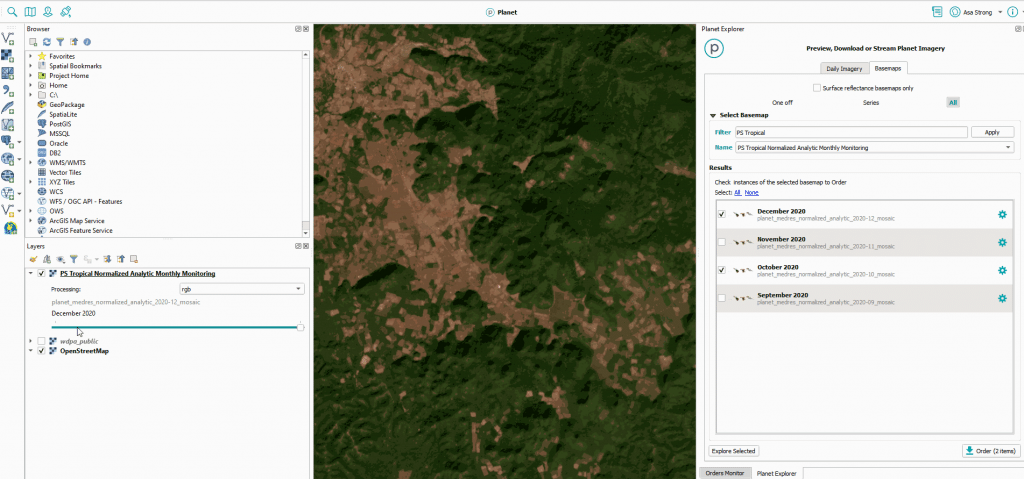 Task for High-Resolution Imagery within GIS workflows
Tasking customers will also be able to task for high-resolution SkySat imagery directly within their GIS, enabling analysts to take advantage of the premier mapping capabilities of GIS software and pinpoint the precise location they'd like to examine with high-resolution imagery.